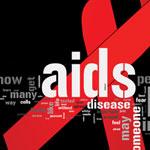 Looking Back at the Last Year in HIV Science, Activism and Policy
For each year that passes since 1981, when the human immunodeficiency virus infection/acquired immunodeficiency syndrome (HIV/AIDS) was first clinically observed in the U.S., there have been new advances in science, policy, activism and hope. In this capacity, 2012 has been particularly bright. From the repeal of DADT, to the end of preexisting conditions with Obamacare and scientific advances, there is more hope than ever for the roughly 34.2 million people that were living with HIV in 2011. Some highlights from this incredibly exciting year follow:
One amazing stride forward in the treatment of HIV was the FDA approval of Stribild and Truvada, both HIV-1 Infection Drugs. They are single-dose medications approved for the treatment of HIV, and may significantly simplify the treatment protocol for sufferers of HIV, especially those who are "treatment-naïve," or who have never received treatment before. Over the past decade, co-formulated HIV medicines have simplified therapy for many patients and have become standard of care. The approval of Stribild and Truvada will provide physicians and their patients an effective new single tablet treatment option for individuals starting HIV therapy for the first time.
In July of this year, Timothy Brown, a.k.a. The Berlin patient, became the first person to be considered medically cured of HIV. In 2007, Brown was given a stem cell transplant as part of his treatment for acute myeloid leukemia (AML). After 20 months without antiretroviral drug treatment, it was reported that HIV levels in Brown's blood, bone marrow and bowel were below the limit of detection. The virus remained undetectable over three years after the first transplant. These findings, while still under scrutiny by medical researchers, have given hope to millions.
Earvin "Magic" Johnson shocked the world in 1991 when he announced he had HIV and abruptly retired from a hall of fame basketball career. Now, 21 years later, Magic Johnson is extremely active in HIV/AIDS education campaigns through the Magic Johnson Foundation and has sought to show that the risk of infection was not limited to traditionally high-risk groups like IV drug users, and using his life as an example of the fact that an HIV diagnosis is not a death sentence. At age 53, Johnson is an activist, entrepreneur and the new owner of the Los Angeles Dodgers.
Comments on Facebook